Do you have unwanted insects in your home?
Ready to get rid of all your annoying pests that aren't in-laws? Our expert exterminators can rid your home of all those annoying irritants. Located in Spartanburg, South Carolina, Douglas Pest Control, Inc. offers the Piedmont area expert pest control services in an environmentally friendly way.
Our staff, including our entomologist, will use their experience and knowledge to identify the problem and use the best methods to eradicate your pest problems. From spiders to termites, we have the necessary resources to exceed your expectations.
Serving The Upstate Since 1943
864-582-Doug
Residential Pest Control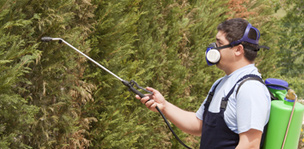 We can assess your home for free and develop a comprehensive protection plan, so you don't have to share your home with unwanted pests.
Commercial Pest Control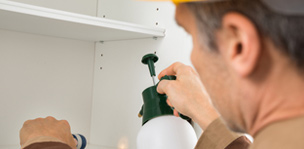 Pests can create health hazards to your employees and customers. While assessing and helping protect your business, we document all the information you need.
GOTTA BUG?  CALL DOUG!
Do you hate seeing bugs, pest, rodents, or mosquitoes flying around your home?
Then you'll love Douglas Pest Control.
Testimonials
"Rick is awesome! He took care of my 7 year long pest problem in just a couple visits! Wish I had called Douglas Pest Control at the beginning instead of trying to battle it alone for all those years. I will never call a different exterminator, Rick is the best! Thank you so much for rescuing my family from the pests."

- Kayla Ashley Young Mabery

Facebook Testimony

"Rick arrived professionally dressed and wearing a smile! He listened attentively as we described our ant problem then careful explained the best way to go about treating and resolving the problem. With no further delays, Rick immediately set to work. Our home was treated both internally and externally. Rick even crawled into the crawl space under the house and diligently researched all possible entry points to determine the best places to apply treatment. He was very thorough. "

- Nancy L